We are Glenn and Jan Pearson from just outside Boulder, Colorado.
We first began coming to Kiawah and Seabrook Islands back in the mid-1980's. Our daughter was 1 year old when we made our first trip, at which time she fell in love with these islands. We also have a son in college. We finally decided to get our own place on the islands about 6 years ago, and love getting away to the beach for a week or two whenever we can.
Kiawah Island is the perfect getaway for us here in Colorado, and the two places offer a stark contrast with each other. We have plenty of mountains here, but water is a bit scarce. You would be hard-pressed to find anything resembling a hill, let alone a mountain, in the Lowcountry, but water is plentiful.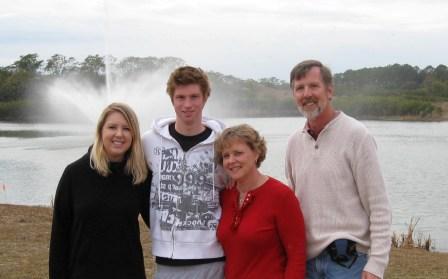 We also have vacation homes in Keystone, Colorado, and Seabrook Island.
Our personal Kiawah favorites
Informal restaurant on Kiawah — Shrimper's, especially seated on the upper balcony on a pleasant summer evening
Formal restaurant on/near Kiawah — Hege's, at Freshfields
Quick informal brealfast — The Market at Town Center, East Beach Village
Bicycle rental — Alligator Bike Rentals
Place to have a late afternoon drink — The Lobby Lounge in the Sanctuary
Place to dine or enjoy a drink with an ocean view — Ocean Course Clubhouse
Where to lose golf balls — Ocean Course on a breezy day
Place to get coffee — Java Java in Freshfields
Best place to stay in South Carolina — 5560 Turtle Cove